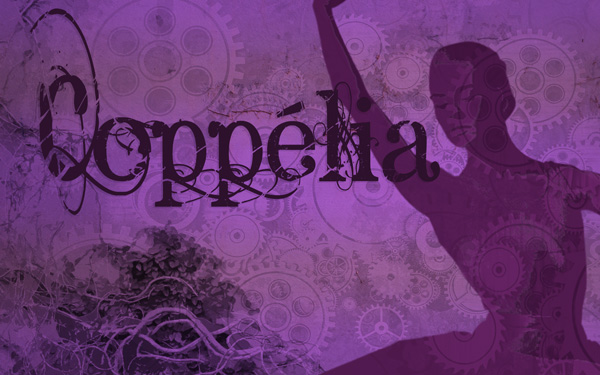 Music by Léo Delibes
Libretto by Charles-Louis-´Etienne Nuitter
Originally Choreographed by Arthur Saint-Léon
Coppélia is a comic ballet based upon two stories by E. T. A. Hoffmann: Der Sandmann (The Sandman) and Die Puppe (The Doll). Dr. Coppélius is an inventor who has made a life-size dancing doll. It is so lifelike that Franz, a village youth, becomes infatuated with it and sets aside his true heart's desire, Swanhilda. She shows him his folly by dressing as the doll, pretending to make it come to life and ultimately saving him from an untimely end at the hands of the inventor.
Sunday, January 27, 2019
at Jefferson Ballet School
3621 Florida Avenue, 
Kenner, LA 70065.  
Young dancers
(both male and female)

ages 6-10, will audition from
1:30 – 2:30 pm. 
Dancers
(both male and female)

ages 11 – adult, will audition from
3:30 – 5:30 pm.
All dancers should arrive approximately one-half hour before their audition time, to complete paperwork and be prepared for the audition. Dancers should come dressed in appropriate dance attire and ballet shoes. If on pointe, bring pointe shoes as well. Head shots and resumes are not required.
Coppélia
is a classical ballet in three acts, requiring a cast of approximately 65 dancers. All roles, except the two leads (Swanhilda and Franz) are available.
Performances will be held
May 17 – 19, 2019
at the
Jefferson Performing Arts Center (6400 Airline Drive, Metairie, LA)
Choreography by Kenneth Beck and Kimberly Matulich-Beck